Brought to you by:

Wednesday, August 26
Noon – 4 p.m. ET
OR Manager Connect is a live online reverse expo to connect buyers within the surgical suite to relevant product manufacturers and solutions providers through intelligent matchmaking and meaningful conversations. This exclusive online experience is designed to maximize your prospecting time and efforts through pre-qualification of buyers and efficient format.
Program includes:
6 on-demand 30-minute education sessions to earn 3 CE credits with certificate
Ten 8-minute one-on-one meetings with suppliers 
Networking opportunities to meet with other attendees
Live keynote from Cy Wakeman titled, "Leading in Uncertainty and Crisis"
Personalized matches based on the interests of your facility
FREE for attendees
Interested in registering? Please email Nikki McVicker  at nmcvicker@accessintel.com 
Education At OR Manager Connect
Keynote: Leading in Uncertainty and Crisis – sponsored by TIDI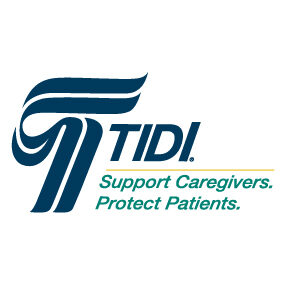 Many of us are focused on how to "get through" the current pandemic so we can get back to business as usual. For Reality-Based 
leaders, the work at hand is about greatness – how to not only survive the daily in these times but to ensure that your team comes through this crisis better for it, evolved by it, and changed from it.
This session will outline the role of a leader in profound uncertainty, capturing hearts and minds, keeping teams and individuals focused on the work at hand, all the while ensuring that the forces that will evolve your team and team members is not curtailed.
Cy will interrupt your current thinking and provide tips and techniques to make sure that your team is impacted – but not traumatized – by recent events and that you are leveraging current times to build resilience in your teams and to recreate the way you work in the future.
From Exhausted to Extraordinary: Strategies to Reverse Nurse Burnout
Renee Thompson, DNP, RN, CSP
CEO & Founder
Healthy Workforce Institute
After this session you'll be able to:
Identify powerful techniques to combat chronic toxic stress.
Discover simple techniques to reduce work related fatigue.
Increase your mental, emotional, and physical energy.
Changing How We Change: Put Down Your Baggage and Find a "New Normal"
 Jane McLeod, MSN, RN
Co-Founder/Principal
Capstone Leadership Solutions, Inc.
 Sue Tetzlaff, MHA, RN, RHIA, FACHE
Co-Founder/Principal
Capstone Leadership Solutions, Inc. 
Why this is important:
Everyone has baggage. COVID-19 has made sure that our country's OR Leaders have an oversized suitcase causing the weight of our current pandemic situation to create a negative work environment. Yet, we still are called to move forward with positive perseverance, collaboration, and innovation. How do you dump your team's baggage (and potentially your own) and move forward into creating your new normal for your department? Research tells us we should not "forget" the trauma we have suffered but acknowledge with our team. This session will provide take away Solutions for you to close one door and step forward with your team into another BETTER door.
After this session you'll be able to:
Identify when you are suffering from baggage.
Utilize tactics to create an umbrella of grace/forgiveness.
Create an action plan to move forward, celebrate & thrive, and dump baggage.
The Global Nursing Shortage: The Solutions are in our Hands
Donna Doyle, DNP, RN, CNOR, NE-BC
Independent Perioperative Consultant
DJD Consulting Services
After this session you'll be able to:
Discuss Data from the World Health Organization's First Report on the Global State of Nursing.
Discuss the Importance of Nursing in the Broad Context of World Health.
Identify the Priorities & Strategies Needed to Mitigate the Nursing Shortage
Interested in being a supplier?
Download the Prospectus and Sponsorship Form 
For more information about participating in OR Manager Connect as a supplier, please contact OR Manager's Sales Representative, Nancy Iannotta at niannotta@accessintel.com