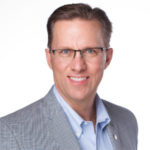 Opening Keynote: We Are All Life Savers: Reconnecting to Your Deeper Role in the Patient Experience
Jake Poore
President & Chief Experience Officer
Integrated Loyalty Systems
After this session you'll be able to:
Identify the connection between the team's job tasks and their role in the healing experience.
Describe the "tasks vs. role" concept through powerful stories.
Describe a simple yet effective tool to use in every patient interaction, every day to ensure consistently positive patient experiences, not occasional random acts of kindness.
Why this is important:
Everyone who works in and around surgery helps to save lives.  But many perioperative staff feel bogged down by the daily grind of job tasks and ever-changing initiatives, sometimes forgetting why they chose healthcare as a profession. Work then becomes more of a chore than the privilege to make a difference in the lives of others, and ultimately affects the patient experience.
Exceptional experiences occur when all care team members are engaged and personally involved in delivering on the mission—every shift, every day. When leaders re-focus their staffs from merely accomplishing their "job tasks" to understanding their vital role as an important part of the care team, they get better results.
Jake Poore understands this, and will share simple tools and a comprehensive approach to help you re-engage and reconnect your colleagues with their intentional role: Elevating the human side of healthcare.
Keynote: Healthcare vs. The World: The Future of Healthcare in a Consumerism World
Ryan Donohue
Strategic Advisory
NRC Health
After this session you'll be able to:
Identify the themes that drive the anti-healthcare view.
Define the critical audiences that will shape the future of healthcare.
Identify behaviors that are proven to combat negativity and encourage positive sentiment among patients and consumers
Why this is important:
It seems like everyone is out to get us. Celebrities of all walks, politicians from both parties, and many other influential Americans have spoken harsh words about healthcare. Since the reform era, a bright light has shined on healthcare and its providers, and the optics have been harsh. Lackluster experiences, outrageous prices, and plenty of egos and infighting have fueled an anti-establishment view of healthcare among the patients it serves.
Join Ryan Donohue as he explores these anti-healthcare sentiments and focuses on actions that will lead from the dark cloud into a brighter, more hopeful healthcare future. Ryan will empower us to change the perception of healthcare. Discover the effect of consumerism on healthcare and a strategy to reposition your organization in the eyes of your patients.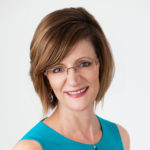 Keynote: Cultivating a Healthy Workforce by Addressing Disruptive Behaviors
Renee Thompson, DNP, RN, CSP
CEO & Founder
Healthy Workforce Institute
After this session you'll be able to:
Describe the difference between bullying, incivility, and just having a bad day.
Discuss how successful leaders address and eliminate disruptive behaviors.
Identify proven strategies to cultivate a nurturing, supportive, and professional work environment.
Why this is important:
Imagine leading in a world where nurses are competent, work well as a team, go out of their way to support one another, and are always respectful. Imagine them wanting to stay in your organization because they feel so supported by their coworkers. Fairy tale? The reality is that the healthcare environment is rife with burnout, bullying, and incivility. Studies show that individuals pay the price of bullying through poorer physical, mental, and psychological health, and that organizations pay the price through lower profits. Ultimately, patients also pay the price through lower quality and satisfaction. Nurse leaders have a responsibility to stop the cycle of bullying and incivility. In this session you'll gain some tools and strategies to help you identify disruptive behaviors, set expectations, and hold staff accountable for professional behavior.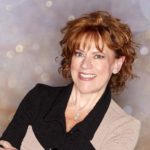 Closing Keynote: Celebrating Pride in Nursing
Liz Jazwiec, RN
Author
Eat THAT Cookie!, Hey Cupcake! We are ALL Leaders, and Service Excellence is as easy as P.I.E. (Perception Is Everything.)
After this session you'll be able to:
Discuss why pride is essential in building a strong workforce.
Discover the impact of recognizing heroes.
Describe strategies to drive out negativity.
Why this is important:
What if everyone in your workplace felt proud of the work they did? With 2020 being the Year of the Nurse, this is our time to promote the role of nursing and recognize nurses as the "bridge" of healthcare. In this presentation, Liz Jazwiec, RN, focuses on her passion: Celebrating pride in healthcare.
As little as a year ago, people in healthcare rarely felt heroic. What this year has taught us how pride is so very important when facing any crisis. Jazwiec will focus on maintaining that proud positive outlook and not slide back into the old negatives ways. Using real-life examples and anecdotes from her best-selling books, she will provide insights into eliminating victim thinking at all levels of the organization. She will challenge you to commit to driving out negativity in your OR and making it a better place to work.
Conclude your week of personal growth by connecting the dots between recognition, engagement, and pride as we're reminded to focus on the strengths of individuals and the abilities of our teams to work together to make a difference in people's lives.