Become a part of the premier conference for educating perioperative leadership. Booth space is still available for the 2021 OR Manager Conference. Explore our Exhibitor and Sponsorship Prospectus to find the perfect way to connect with the perioperative decision-makers for the conference taking place this October.
OR Manager delivers quality audience with buying authority and meaningful interactions to deliver your message, drive leads and reinforce customer loyalty. The OR Manager team will work with you every step of the way to create a visually appealing space that will draw attendees.
Exhibit Space Rates
Advance Rate
(by 3/4/2022)
Regular Rate
(after 3/4/2022)
Main Exhibit Hall
$38/sq ft
$39/sq ft
PACU Pavilion
$37/sq ft
$38/sq ft
Contact your Sales Representative – Nancy Iannotta today!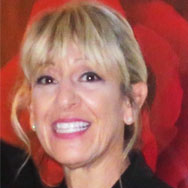 Nancy Iannotta
Sales Representative
203-899-8429
niannotta@accessintel.com